On some rare occasions there might be users on the platform who are contacting others and pretending to be CGTrader employees.

If you receive a message from someone who claims to be a member of CGTrader, please make sure if the message type is "CGTrader support". This message type can't be used by the members who are not admins and messages sent by CGTrader employees will have this type.

Also, CGTrader team members will have "Admin" badge under the username. This will also guarantee that you are contacted by CGTrader employee: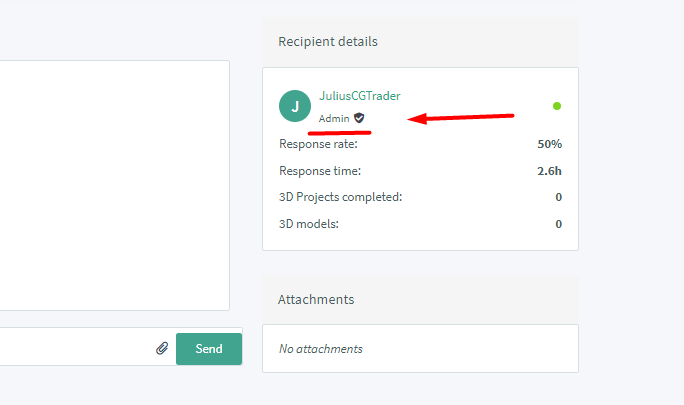 Please note that we would never ask for your password or to send us your digital files or money. If you receive this kind of request or notice some other suspicious message, please report it to us as soon as possible by clicking Help button on the right of the page or sending an email to support@cgtrader.com.